BARI (Zona San Pasquale)
Ciao sono un ragazzo con tanti buoni motivi per essere cercato, attivo ma nel caso se voluto anche passivo. In piu', se richiesto potrei far partecipare un mio amico. Ricevo solo persone serie e soprattutto distinti, ambiente riservato e discreto.
BARI (Zona San Pasquale)
Hello I'm a guy with so many good reasons to be sought, but active in case if wanted passive. In addition ', if required could to involve a friend of mine. I get only series and especially distinct persons, reserved and discreet environment.
BARI (Zona San Pasquale)
Hola soy un chico con tantas buenas razones para ser buscado, pero activo en caso de que si quería pasiva. Además ', en caso necesario podría implicar a un amigo mío. Consigo única serie y de las personas, especialmente distintas, reservado y discreto ambiente.
BARI (Zona San Pasquale)
Olá eu sou um cara com tantas boas razões para ser procurado, mas ativa no caso, se queria passiva. Além disso ', se necessário poderia envolver um amigo meu. Recebo única série e pessoas especialmente distintas, reservado e ambiente discreto.
BARI (Zona San Pasquale)
Bonjour, je suis un mec avec tant de bonnes raisons d'être recherchée, mais actif dans le cas si voulu passive. En outre ', si nécessaire pourrait impliquer un de mes amis. Je ne reçois que la série et des personnes en particulier distinctes, réservé et environnement discret.
BARI (Zona San Pasquale)
Hallo, ich bin ein Mann mit so vielen guten Gründen zu suchen, sondern aktiv im Falle, wenn passive wollte. Darüber hinaus ", wenn könnten erforderlich, um einen Freund von mir einzubeziehen. Ich bekomme nur Serie und vor allem verschiedene Personen, zurückhaltend und diskrete Atmosphäre.
Adoro la compagnia, viaggiare in posti al caldo e mi mantengo facendo passeggiate all'aria aperta...mi piace uscire in compagnia per fare acquisti, per un aperitivo, per una buona cena...
Il mio biglietto da visita Virtuale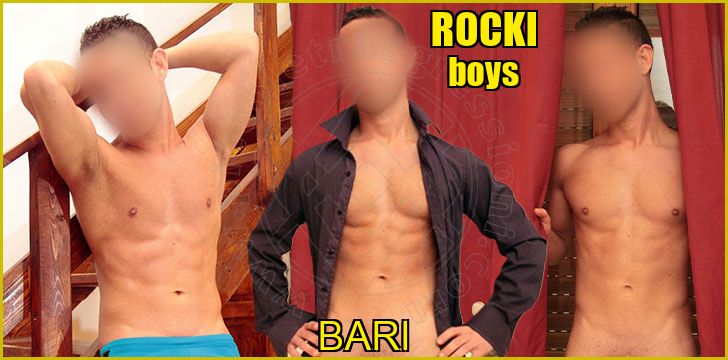 Il mio biglietto da visita