BIELLA
Caldo ragazzo italiano, culturista fisico statuario travolgente esperto nei massaggi corpo a corpo ipermaschile virile ed elegante... Se ti piace trasgredire con gusto hai fatto centro, cordiale, coinvolgente. In ambiente signorile a tua disposizione per ogni tipo di gioco. Solo per uomini di buon gusto educati e puliti, ciò che vedi è ciò che trovi, no perditempo, no anonimi, no sms, concediti il meglio sono qui che ti aspetto carico...
BIELLA
Hot Italian guy, overwhelming statuesque body builder expert in masculine and elegant hyper-masculine body-to-body massages... If you like to transgress with taste you have hit the mark, cordial, engaging. In an elegant setting at your disposal for any type of game. Only for men of good taste, polite and clean, what you see is what you find, no time wasters, no anonymous, no sms, treat yourself to the best I'm here waiting for you loaded...
BIELLA
Chico italiano caliente, imponente escultural fisicoculturista experto en masajes cuerpo a cuerpo masculinos y elegantes hipermasculinos... Si te gusta transgredir con gusto has dado en el blanco, simpático, atractivo. En un entorno elegante a tu disposición para cualquier tipo de juego. Solo para hombres de buen gusto, educados y limpios, lo que ves es lo que encuentras, sin pérdidas de tiempo, sin anónimos, sin sms, date el gusto de lo mejor aquí te espero cargada...
BIELLA
Rapaz italiano gostoso, fisiculturista impressionante, especialista em massagens masculinas e elegantes hiper-masculinas corpo a corpo... Se você gosta de transgredir com gosto, acertou o alvo, amigável, envolvente. Em um ambiente elegante à sua disposição para qualquer tipo de jogo. Só para homens de bom gosto, educados e limpos, o que você vê é o que você encontra, sem perda de tempo, sem anonimato, sem sms, mime-se do melhor estou aqui te esperando carregado...
BIELLA
Mec italien chaud, expert en bodybuilding sculptural écrasant en massages corps-à-corps masculins et élégants hyper-masculins... Si vous aimez transgresser avec goût, vous avez frappé la cible, amical, engageant. Dans un cadre élégant à votre disposition pour tout type de jeu. Uniquement pour les hommes de bon goût, polis et propres, ce que vous voyez est ce que vous trouvez, pas de perte de temps, pas d'anonymat, pas de sms, offrez-vous le meilleur j'attends ici chargé...
BIELLA
Heißer Italiener, überwältigender Statuen-Bodybuilder-Experte für maskuline und elegante hyper-maskuline Body-to-Body-Massagen... Wenn Sie mit Geschmack übertreten möchten, haben Sie das Ziel erreicht, freundlich, engagiert. In einer eleganten Umgebung, die Ihnen für jede Art von Spiel zur Verfügung steht. Nur für Männer mit gutem Geschmack, höflich und sauber, was Sie sehen, ist was Sie finden, keine Zeitverschwender, keine anonymen, keine SMS, gönnen Sie sich das Beste, ich warte hier auf Sie geladen...
Corpo Scultoreo
Vieni a vedere il mio fisico palestrato,e con me passerai dei puri momenti di trasgressione.....
Vedi la Fotogallery
---
culturista fisico statuario travolgente esperto nei massaggi corpo a corpo ipermaschile virile ed elegante
Il mio biglietto da visita Virtuale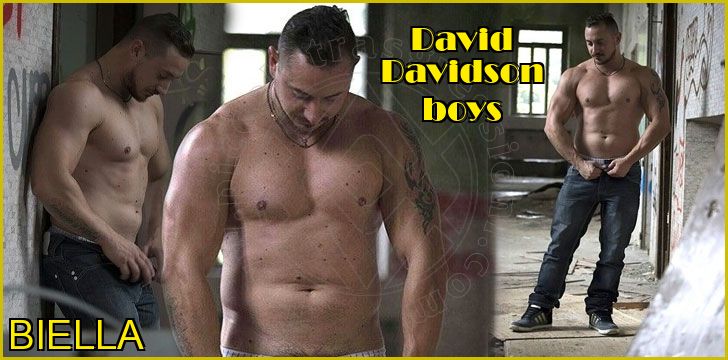 Il mio biglietto da visita